Director/Founder
Pathfinder Games
Over the past weeks we have been hard at work on the upcoming updates to the game and laying the groundwork for new content over the next couple of months. More about that later.
Today we want to provide our backers with an update on the release and shipping of the next batch of backer rewards.
Original Soundtrack
The Original Soundtrack features 11 tracks of music used throughout the game. Composed over the course of development, the Vanguard soundtrack includes themes for the British & German nations, each map and various incidental music. The tracks have been arranged to combine various themes and rhythms that players of the game will recognise.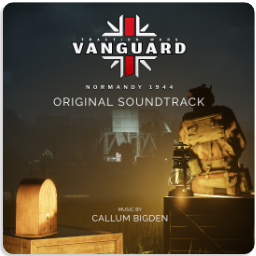 We are pleased to announce that the Original Soundtrack is available today for eligible backers to
download from the rewards section
. Backers must log in with a verified backer account of an eligible tier to redeem the soundtrack files.
If you are not already registered, you need to register using the same email address as Kickstarter. Please allow up to 4 hours for your account to be verified as a backer after registering or changing your email address. If you experience problems please send us a private message on Kickstarter including your username and forum email address so we can help.
Physical Rewards
We will be shipping out the T-Shirts and Posters to eligible backers in the next couple of weeks. Please make sure your current postal address is correct and
update your backer survey if there have been any changes
.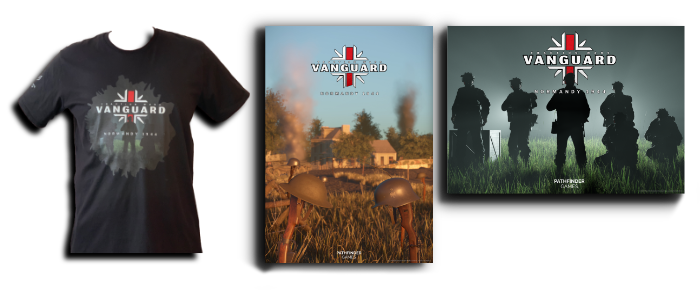 We will send out a separate update to eligible backers as soon as the t-shirts and posters have shipped.
Game Updates
We have been working hard on the next updates to the game including v0.6, the first major content update since launch, which we will be rolling out alongside a major event.
Before then we will be releasing 0.5.7 which includes many changes to improve the stability of the game, the introduction of the first of our
mission variants,
which bring new objectives and areas to our existing battlefields, and the
new ability for squad leaders
to place a 3D marker to help direct their troops.
We are currently testing 0.5.7 and we look forward to releasing it onto Early Access in the next couple of weeks.
That's all for this time. Don't forget to join our
discord community
where you can sign up for notifications of our regular in-game events and to find new squadmates.