Director/Founder
Pathfinder Games
Introduction
Since the launch of Vanguard: Normandy 1944 onto Steam Early Access we have released 9 updates and over the past weeks we have continued our push towards the 10th update, the first major content update for the game. With only a few weeks left of 2019 we have finally had to admit we aren't going to be able to release version 0.6 before the New Year.
The community will not have long to wait to try out the new update however. We are planning beta tests open to the community from early January to gather feedback and to ensure the game is rock solid stable before the full public launch.
The date of the public launch will be decided following community testing. We then intend to launch the update with a free weekend and a discount as part of a marketing and promotional push to reach as many new players as possible.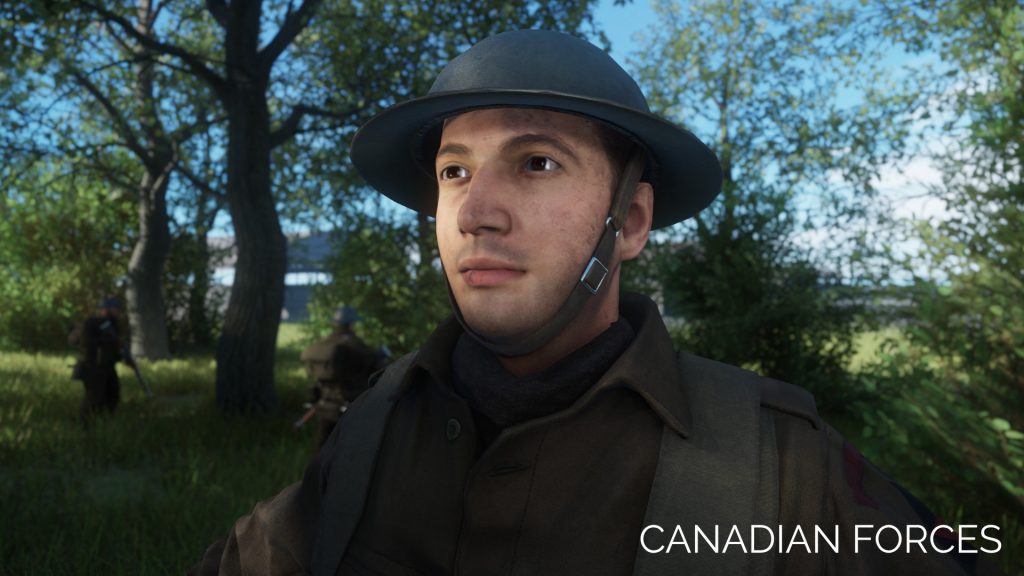 What to expect
The 0.6 update focuses around the introduction of
Canadian Forces
to the game including a brand
new map
as well as several major
new features to promote coordination and teamwork
.
Canadian Forces
New Map: Carpiquet Airport
New Tactical Map (and order markers)
Expanded NCO Orders to Alert, Attack, Defend & Move
Restricted Access Spectator Mode to free roam over the battlefield
Player Stats Leaderboards
Private Servers
Improved New Player Experience
Individually mutable player VoIP
New localisations including Russian, Portuguese, Italian & Polish.
The new spectator camera support allows server administrators to give access to chosen users to observe the battle from the sky with enhanced camera controls such as adjustable camera speed.
Unfortunately not every feature we want to add can make the cut and we are not able to add either prone or bipod weapons in 0.6 as these both require animation for which we do not currently have the resources. We are looking for assistance with animations and these features are high on our list of priorities.
Identify this Plane
Do recognise this plane? This photo, taken amongst the aftermath of the fierce fighting over Carpiquet Airport, shows Allied officers. The question is though – what aircraft is this?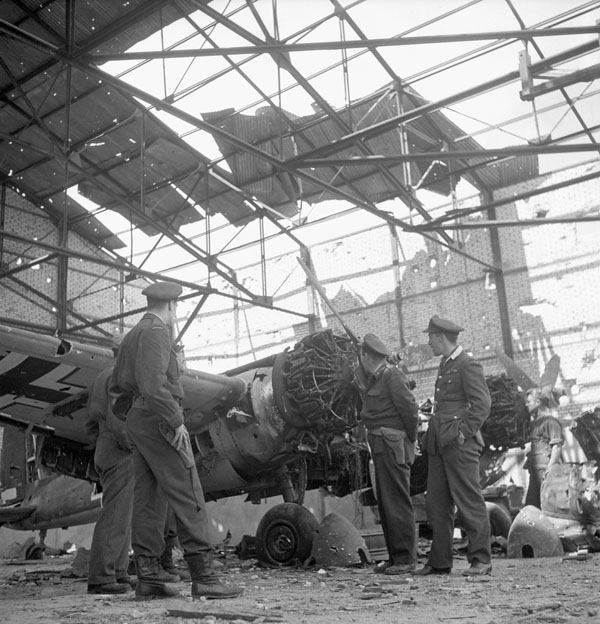 Conclusion
We are disappointed not to be releasing v0.6 in 2019 but we are excited to involve the community with testing the update in January and will confirm the date of our first free weekend as soon as the testing shows that the update is stable and ready for wider release.
Last edited: