Director/Founder
Pathfinder Games
One part of development we have yet to talk about in much detail is where we want to take the game. We want to show our players what our plans are in the short and the longer term, and also what we plan to implement into the game further into the future. The roadmap is intended to give the community a flavour of what is to come in the coming weeks and months. It is not a complete to-do list, because that would be huge!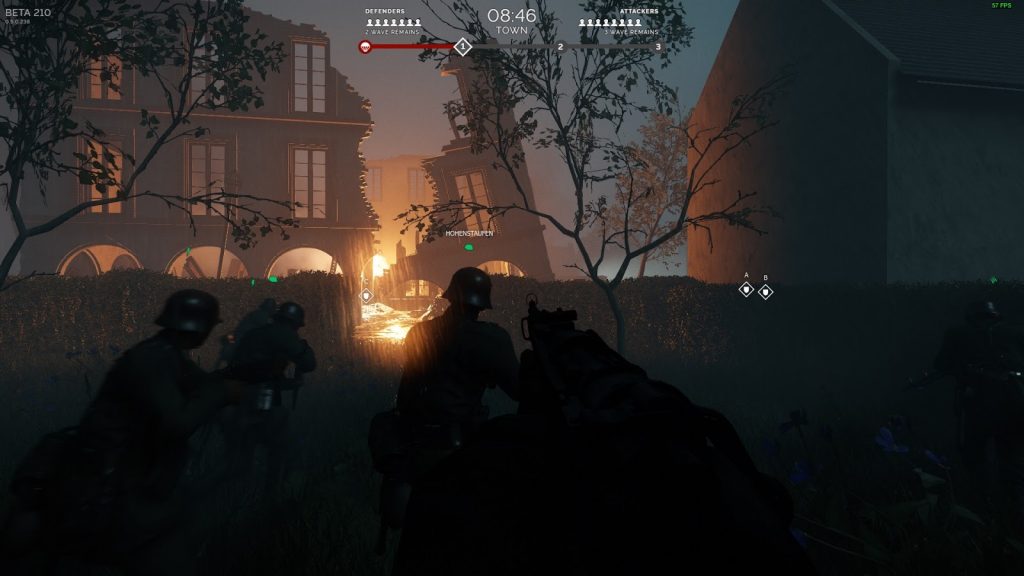 Into the fire – Image credit: [EASY]Garysanderson96 via the community Discord
Our short-term focus in is still on bugfixing and improving the player experience. This means that over the next few weeks we will be releasing weekly updates to the game focusing on quality-of-life improvements that will tidy up some of the existing elements and features.
In the
intermediate
future we will begin working on new features and content. These will take slightly longer to implement, test and deploy, as they will be of greater complexity. Updates on these will roll out every 2 weeks to allow us more time to work on the new features.
After that comes
long term
, which is what we want to add to the game in the future. There are no set timescales for these features, but they are things we would love to see in the game so we are investigating the work required.
Below is a selection of improvements we are currently working on. We are a small yet flexible team, so some of these issues may switch around depending on what is most important at the time.
Short-term (1-2 weeks)
• Bug fixes
• Improvements to new player experience
• Level balancing and tweaks from feedback
• Initial audio options
• Enhancements to server browser
• Optimisation and improvements to level loading times
• Text chat improvements
• Fix melee animations
• Improvements for NCOs
+ many, many more
Intermediate (~1 month)
• Animation improvements
• Improve level audio ambience
• Tweaks to weapon audio
• Continued balancing to maps and weapons
• Reworked scoring system
• Further optimisation of level loading times and time ingame vs.loading
• Rework of SMGs & MGs handling & experience
• Completed audio options
• Ambient audio improvements
• Weapon audio tweaks
• Additional dialog lines
Long term (future updates)
• Deployable Weapons
• Prone
• New Levels
• New Weapons
• Reworked squad creation experience to make playing with friends/clanmates easier
• Persistent Stats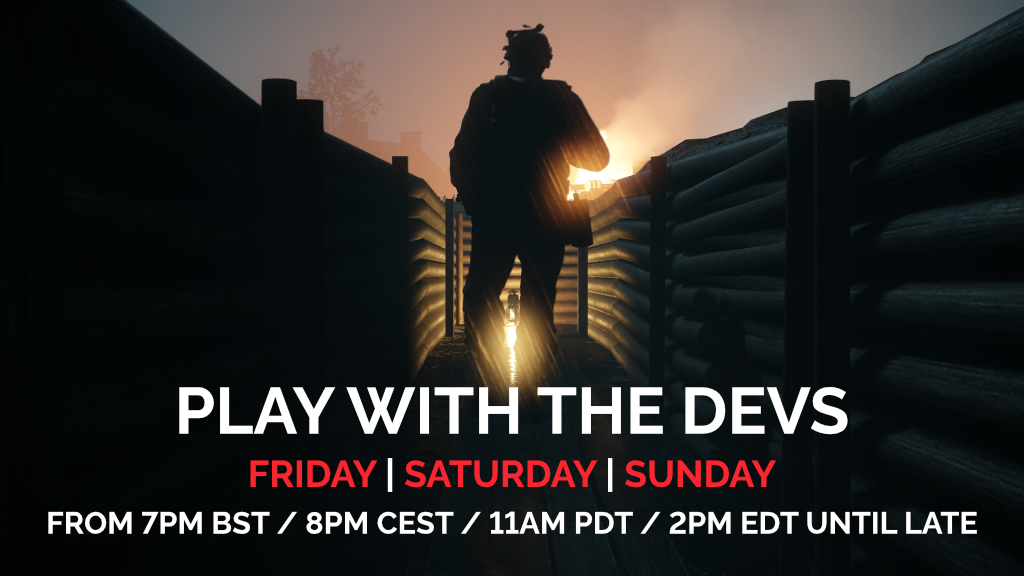 This weekend we will once again be hosting several game sessions each evening from 7PM BST / 8PM CEST / 11AM PDT / 2PM EDT until late. So get your squad together and join our community and the devs on the battlefield!